Posted December 19, 2015 at 6:23 am
It's about time I introduce the flat artists of The Din! Last year (2014) I was so eager to wrap up/catch up with colors (due to posting the comic in black/white first) that I decided to hire some help doing the flats. With this help I also managed to color all of the Prologue and Chapter 1 in time for the annual comic festival in Stockholm: so I could bring a printed copy!
Randi was the first one I reached out to! She's been doing flats for colored pages of the Medley series (A Swedish ongoing comic by Lisa Medin), and I heard she had done such a great job. Naturally, she did an amazing job with The Din pages as well! :)
Randi went to a comic school in Hofors/Gävle in Sweden, which is pretty cool (I am jealous). I got to know her through a friend who went to that school. Man, my friends are pretty awesome that way!
So, what does a page look like when I send it off for flats? I'll share the process a bit!
LINEART
I send the page in it's original size with line art and black solids in separate layers (black solids: the grey areas as seen here).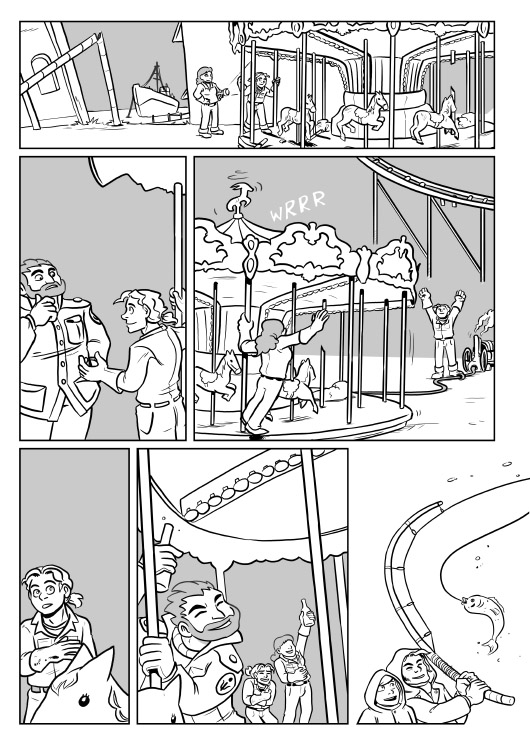 COLOR KEY
I also send her a quick "Color Key" version of the page where I basically just paint on top really quick. Usually this looks more thorough, but since there was a page before this one where I set the general mood/color key for this scene, I made notes about where she could pick colors from in the previous page. :)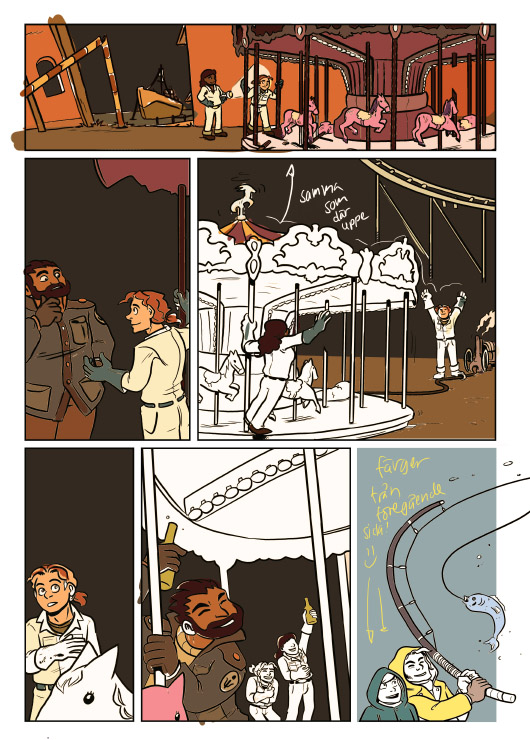 FLATS
In return, I get the whole page in flats, organized in layers.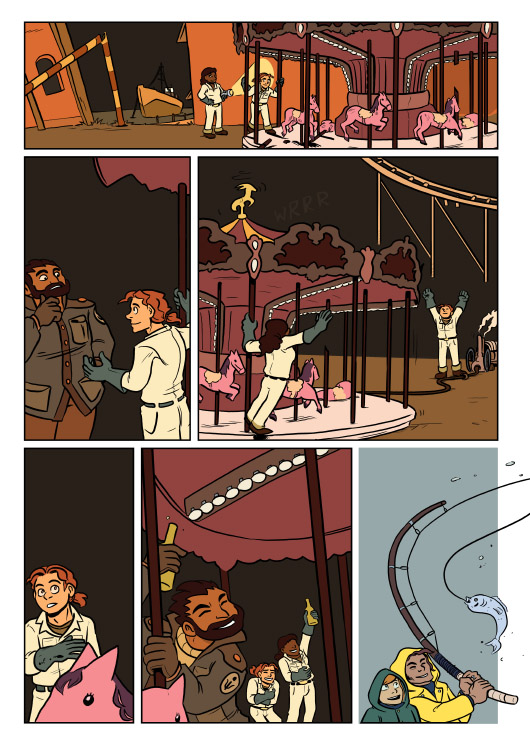 LAYERS
It's super tidy! Look!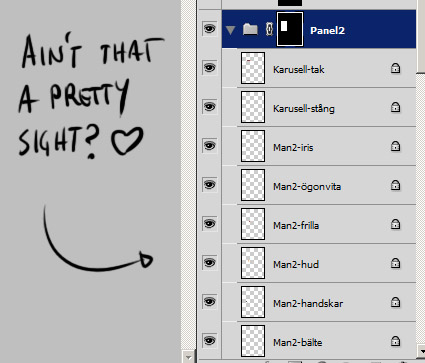 Erm, yes, that's Swedish...
However, about 42 pages into Chapter 1 I realized that this was a really tedious and time consuming way of coloring and putting flats. Right now I only organize my flats in few layers (2-5) for each panel and paint out a lot of the separate colors by hand! Makes things much easier and quicker for me and the flat artist. :)
FINAL RESULT
This is where I come in and do all the fun work! After about 3 hours of happily shading the well prepared flats, this is the final result. This is what it looks like without speech bubbles, hurray!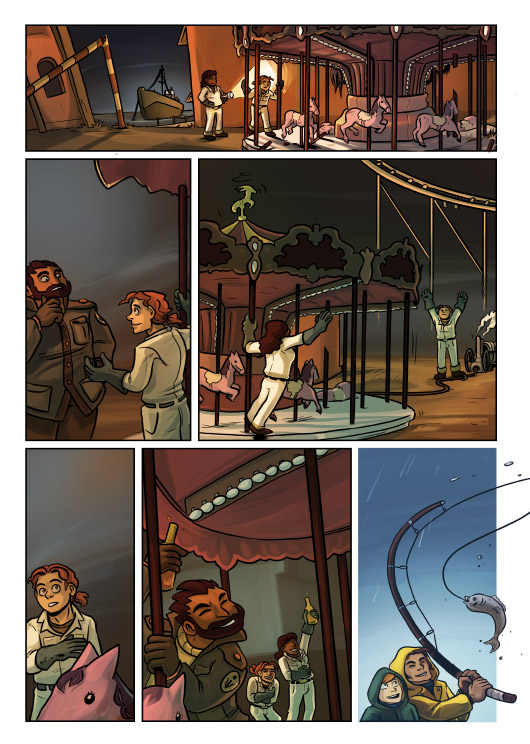 I am planning to hire Randi again as soon as I have edited and tweaked a big batch of the old, uncolored pages. It's going to be a great help to wrap up Chapter 2!
Randi has currently been doing flats on a total of 14 pages!
These specifically:
Prologue 01
Prologue 02
Chapter1 28
Chapter1 30
Chapter1 37
Chapter1 38
Chapter1 41
Chapter1 42
Chapter1 46
Chapter1 51
Chapter1 52
Chapter1 55
Chapter1 59
Chapter1 60
Anyway, if you are a comic artist and interested in hiring a flats artist, I recommend Randi! Contact her through tumblr or let me know and I will give you her contact info! :)
Comments