Posted May 18, 2016 at 6:40 am
Hello everyone!
I know I have been promoting my KICKSTARTER a lot these past few days. But, I actually have even more awesome KICKSTARTER related matters to share!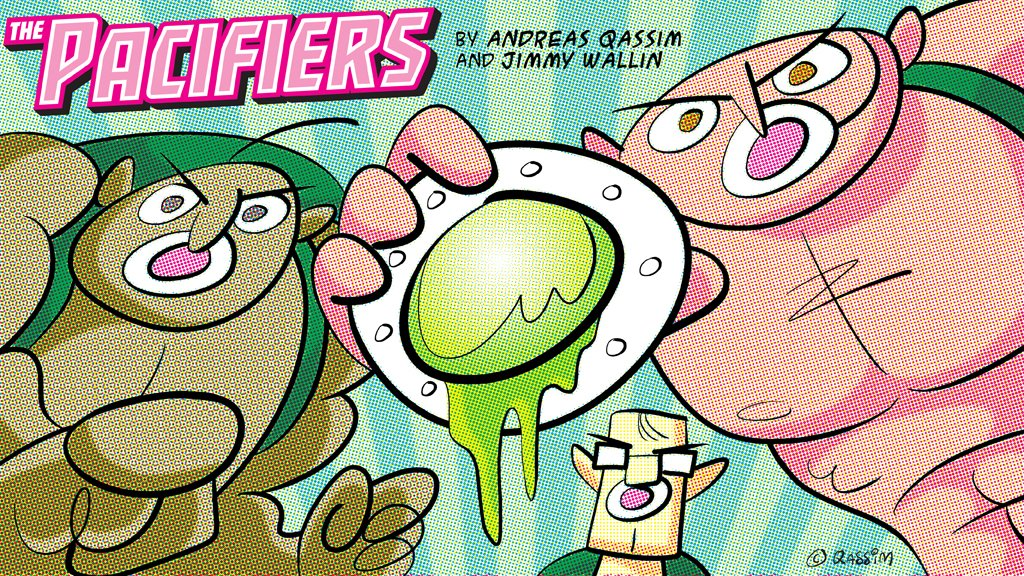 A fellow Swedish comic artist, Andreas Qassim, is currently also running a KICKSTARTER to fund the creation of two longer stories of The Pacifiers. It's a comic project with quite a unique outline. The main cast are toddlers who posess the power to transform into Rambo-like muscle babies and they fight bad guys by shoving pacifiers into their mouths!



Check it out! I think it looks amazing and far from something I've seen before. Would be great to see where Andreas Qassim and his crew (Jimmy Wallin & Alfred Beckman) can take this concept when it gets funded!
If you are curious about what the comic looks like, there is currently already one story up at the website http://www.pacifierscomic.com/ !