on
March 2, 2015
and modified on March 2, 2015.
And here's the rest of the character info spread! Still not much action, but this half of the spread is much more interesting than the first one at least! :) I uploaded the whole spread too, in case you want to see the thing as a whole.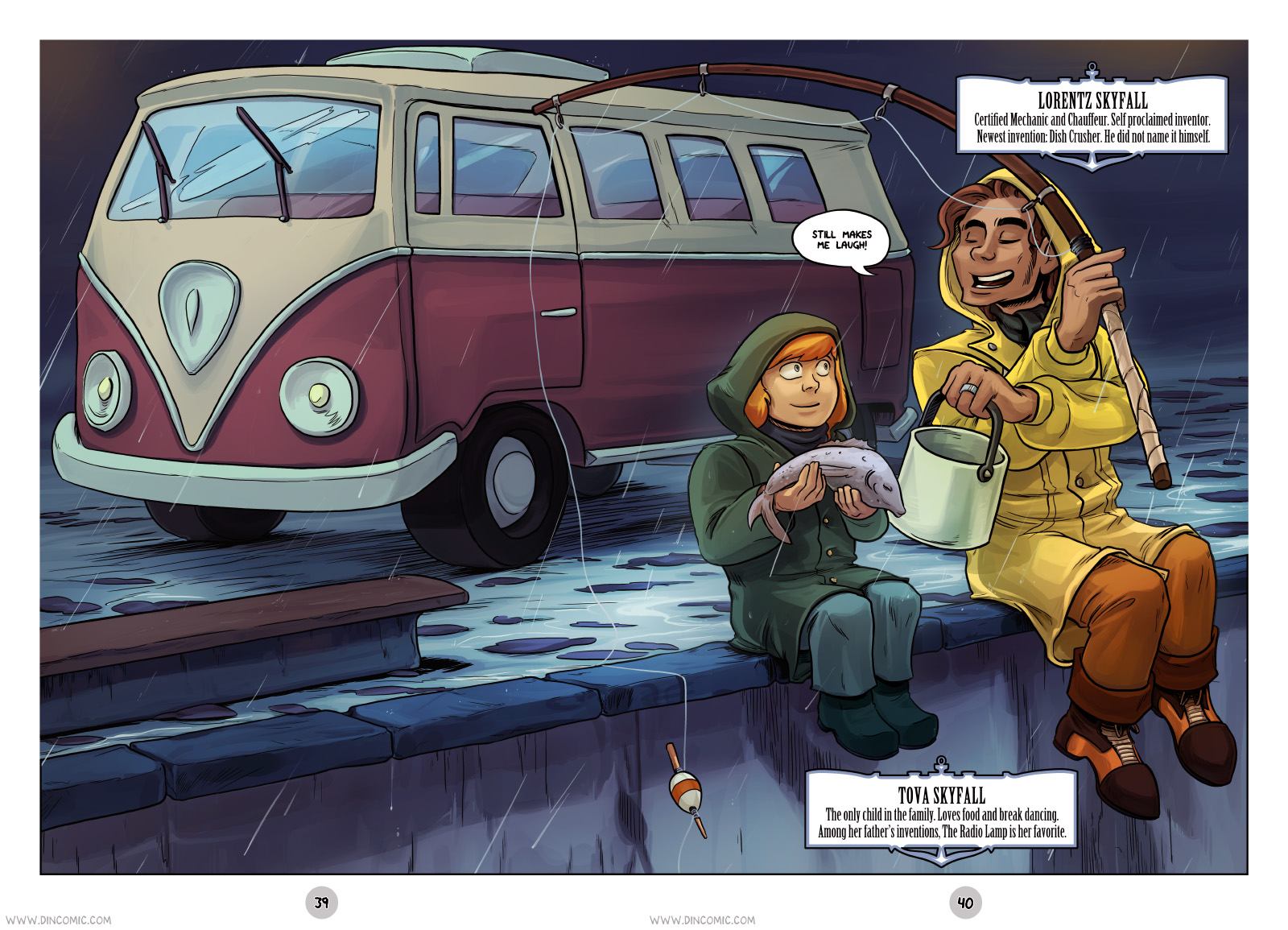 Their last name was initially Skifvall but I translated it to Skyfall a few years ago because it's easier to pronounce. And it kind of suits someone who's been working at sea and lives in a town where it rains a lot. Not sure if I made up my mind on that one yet. I'll let it stick for a while and see what you readers think! The only thing I am worried about is that the first thing people will think about is James Bond, haha. It was not intended. I remember thinking "doh!" when I saw the huge promotion banners all over the place when visiting Copenhagen…
I want to plug a webcomic! My friend Anna Landin just launched her new webcomic Grassblades! You should check it out! I've been following her progress on this comic on Patreon and twitter: It's about a wandering swordsman who's got an impressive set of lovely, grumpy faces.
It looks really good this far and I think we're all in for a treat. :) Updates twice a week!
As for The Din, see you next week! Don't forget to vote! We were around top 150 through all of February, which makes me incredibly happy! <3