on
May 4, 2015
and modified on May 5, 2015.
The van has a name and is a family member! … Uh.
You see the fifth panel? Tova used to be faceless – you know, completely blank with no features. But now, she has a cute face! All thanks to Adrian's feedback! :) I'm not sure why I had so many featureless face-drawings at the end of this Chapter. I must've thought it looked neat but it didn't really make sense. Adrian pointed it out and I fixed it! Commenting and giving feedback really helps and will have good impact on the comic! Unless you wish for something like… giving the van a real face and voice. Now, I know Lorentz would be happy but… I'm just not going to do it. Haha! Sorry…
Only a few days left until I go to Stockholm International Comic Festival. I am so nervous! If you are in Stockholm next weekend (9th-10th of May), feel free to stop by my table! Here's a map. The festival is at Kulturhuset, close to the central station.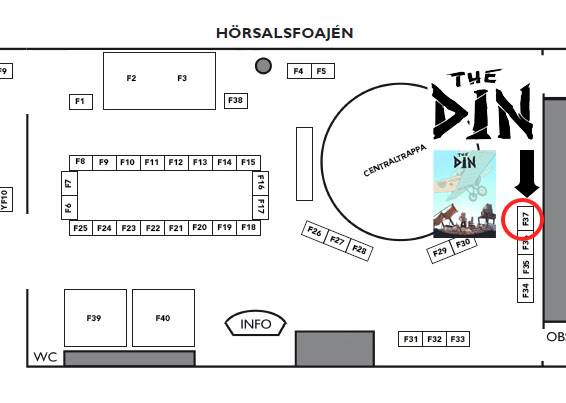 See you next weeeeek! Don't forget to vote – still fighting to keep the top 200 position!