on
July 19, 2014
and modified on July 22, 2014.
Here's the other half of the spread! An introduction of Frank – whom you have seen earlier in the end of the prologue – Gregg's father!
Again, as I mentioned on the first half of the spread, the added page spreads with info boxes (revision 2 of Chapter 1) is all thanks to Hedvig's great feedback. It's really improved the comic's pace and given moments for you readers to take a breath inbetween new characters are being introduced. :)
I'm slightly amused that the page crop leaves out Gregg's foot and Ursula's butt.
Here's the whole spread, uncropped: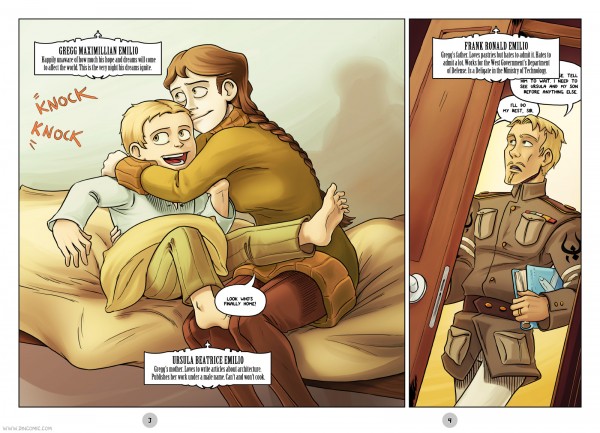 See you next update!