Posted October 16, 2017 at
While the comic is on a mid-chapter break, I will post the watercolor pieces I did during last year's Kickstarter Campaign on Mondays. :) This is an oooooooold inside-joke between me and one of my besties. She requested I'd draw Gregg as a one-man-band for her Kickstarter reward... xD Don't ask.
Enjoy!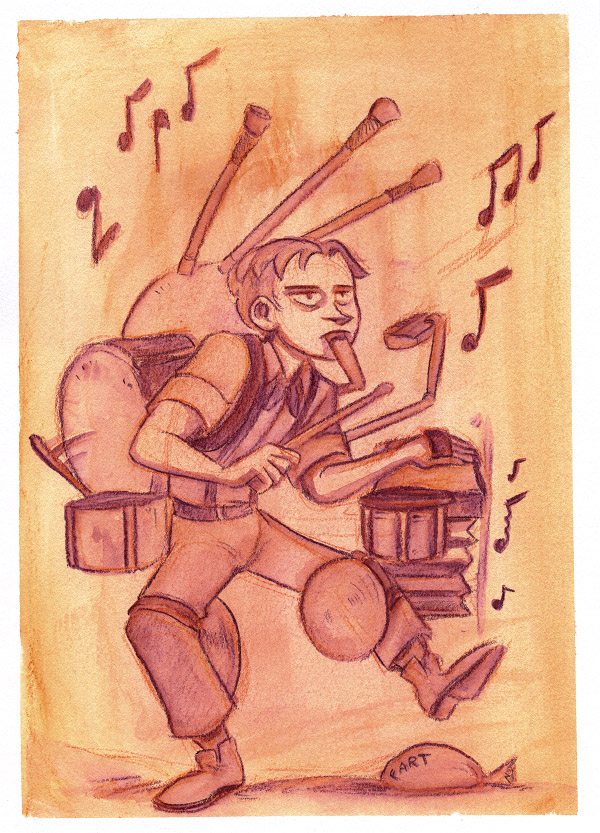 Gregg... as a one-man-band, 2016.